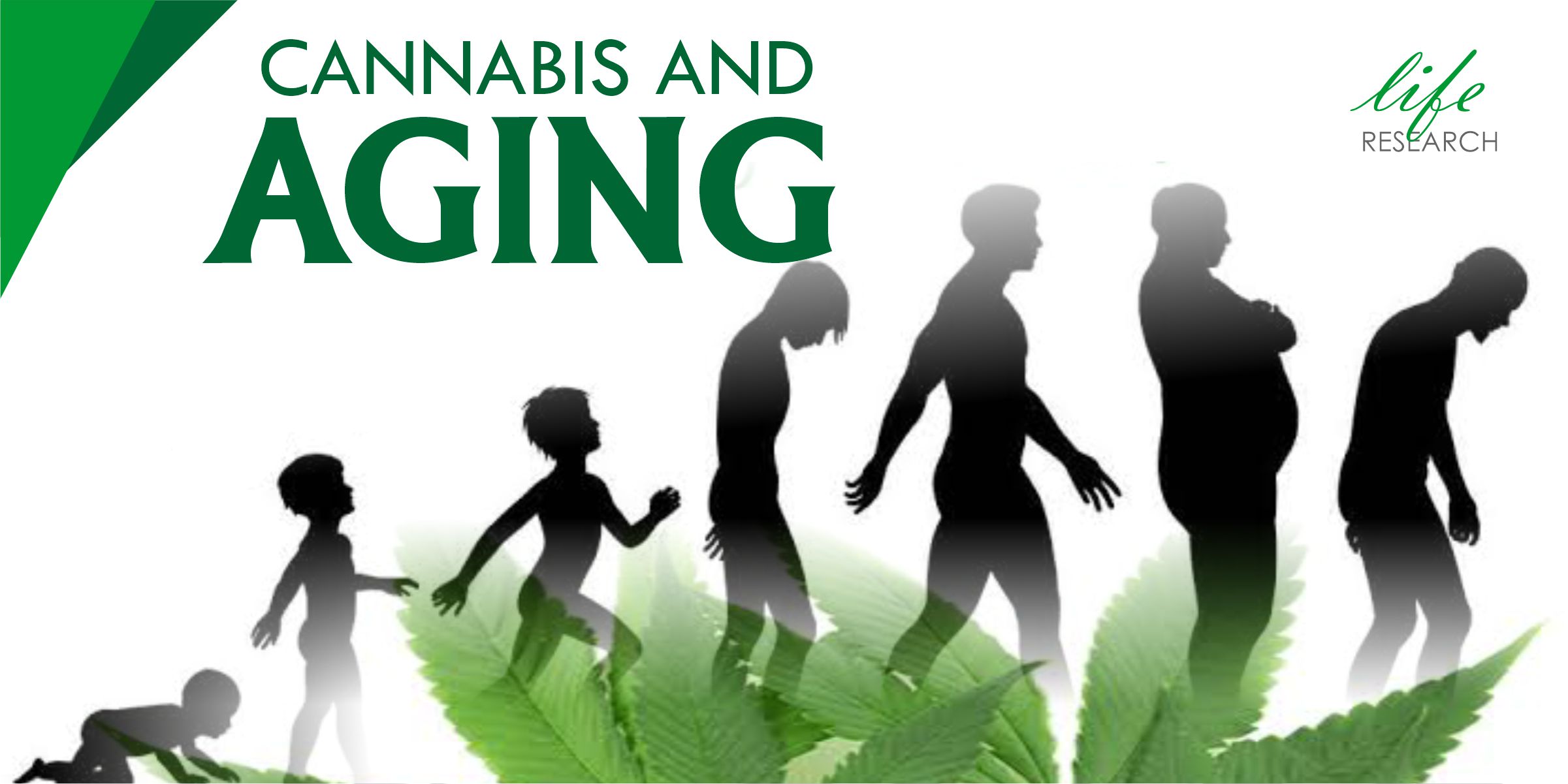 Life is beautiful.
Every moment, a gift filled with opportunity for new growth and appreciation.
This is true, even in the midst of suffering.
Ultimately, it's better to do what we can to grow the oasis of good in this world, instead of asking why we seem to be trapped in a desert of pain.
This is not a dirge; it's the reality of life. No one lives forever, but you can make your stay here worthwhile, or at least more comfortable. Each of us also has the power to embrace the life we've been given, with gratitude for both the good and bad. 
Nature is never-ending with solutions to life's greatest challenges.
This article will examine scientific findings behind the biology of aging while putting the aging process in a healthy perspective with plant medicine.
Aging is a gradual but continuous process. It's an accumulated change that begins in early childhood and continues until many bodily functions start to decline. Contrary to popular opinion, it is important to note that people don't become elderly or old at a certain age. The aging process tends to vary with several factors like lifestyle, diet, and heredity. The fact that most countries identify people above 65 years as seniors is more political than biological. This belief originated in Germany in 1916 when the government made 65 years the official retirement age. Germany was the first to adopt a retirement age, and this has been a culture in most countries with slight deviations. 
Why are seniors more prone to diseases? 
In short, seniors experience the accumulated effects of decades of oxidative stress.
But with science and sustainable plant medicine, more and more seniors can prevent age-related illness.
The high rates of chronic disease may be due to a decline in the rate of biological processes. For instance, there is a considerable reduction in the activities of the immune system in seniors. The body experiences a reduced production of B and T cells in bone marrow and thymus, a diminished function of mature lymphocytes in secondary lymphoid tissues.
The aging process has a strong link with progressive tissue degeneration, thus negatively impacting the anatomy and physiology of vital organs. This is often regarded as the most important risk factor for chronic diseases. The increasing evidence points to a possible association between chronic inflammatory diseases and accelerated aging.
Some of the commonly encountered age-related chronic diseases in seniors are listed below as published by the National Council on Aging in 2021;
high blood pressure (affecting 58% of seniors), 
High Cholesterol (affecting 47% of seniors)
Arthritis (affecting 31% of seniors)
Coronary heart disease (affecting 29% of seniors)
Diabetes (affecting 27% of seniors)
Chronic Kidney Disease (affecting 18% of seniors)
Heart failure (affecting 14% of seniors)
Depression (affecting 14% of seniors)
Alzheimer's Disease and Dementia (affecting 11% of seniors)
Chronic obstructive pulmonary disease (COPD) 11%
Effects of Cannabis on aging
Advanced age is associated with several neurodegenerative diseases. These fundamental age-related changes may arise due to changes in the central nervous system, reduction in energy metabolism, and accumulated oxidative damages. While all of this is preventable, the aging process can affect several neurotransmitter systems, including the dopamine, opioid, and endocannabinoid systems. There are reports on how the CB1 density and binding affinity may reduce due to aging. This is largely attributed to the role of ECS as a defense mechanism. 
Seniors who have used cannabis have attested to its several therapeutic benefits, some of which are mentioned in this article and backed by scientific findings.
Cannabis can reverse brain aging. 
Cannabinoids can play a vital role in reversing the aging process in the brain. The activity of CBG and CBGa often triggers this to promote neurogenesis (formation of new brain cells). 
A team of scientists from the University of Bonn and The Hebrew University of Jerusalem (Israel) was able to explain the science behind cannabinoids' anti-aging ability. Their findings showed how old animal models regressed to the state of two-month-old mice with prolonged low-dose treatment with cannabinoids. Some scientists believe this could be a potential breakthrough in treating dementia.
Note that advancing in age brings about a decline in endocannabinoids supplied to the brain. The lack of cannabinoids can be augmented with non-psychoactive cannabinoids like CBGa and CBG to help in the proper activities of the ECS.
In addition, the researchers also noticed how using cannabinoids help boost the molecular structure of nerve cells to resemble those of young animals. Cannabinoids can turn back the molecular clock making the brain function as if it's younger. Note that there is limited research on human models at the time of writing this article. 
Cannabis can reverse the harmful effects of free radicals.
There is a strong link between aging and the accumulation of free radicals. The free radical theory of aging states that 'aging is caused by the accumulation of damage inflicted by reactive oxygen species (ROS)." While there are studies that may contradict this theory, the role of free radicals in aging cannot be overemphasized. There are also reports pointing to the role of oxidative stress in accelerating telomere shortening. This is because free radicals can damage the DNA of telomeres and the DNA responsible for their extension, thus accelerating the aging process. 
Several scientists have reported the anti-oxidative roles of CBGa, CBG, and other cannabinoids. These cannabinoids can neutralize the harmful effect of free radicals, thus protecting the cells and tissues from damage. This is the science behind adding cannabinoids and/or cannabis extracts to beauty products.
Cannabis and energy
Cannabis makes a great energy supplement by improving focus and reducing pain. They can trigger the release of feel-good hormones and provide energy for seniors to keep pushing on. See our article on CBGa for energy.
Remedy for age-related diseases
Age-related diseases like chronic pain, mental disorders, and chronic inflammations can be managed effectively with the right cannabinoid dosage. See our article on CBGa for seniors.  
Healthy aging is possible.
People who use CBGa and other cannabinoids are less prone to chronic pain and may live a healthier, more comfortable life even as seniors. Our CBGa rosin comes with the perfect combination of terpenes and cannabinoids like CBGa, CBG, and CBDa for improved activity. 
life Research has combined the best in genetics and farming to become the exclusive producer of CBGa Rosin.
Wherever people suffer, we innovate cutting edge solutions through science and the wisdom of medicinal plants.